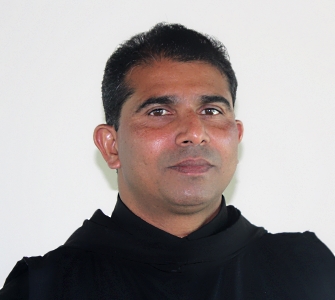 Last year, we welcomed Fr. Santhosh Arppathanath to assist at our Priory in the United States. He came from St. Joseph Priory in India arriving with the approval of his Prior, Fr. Anselm Pallithazhath. After spending his time at St. Benedict Monastery and Holy Face Monastery (our community in New Jersey), it was decided that he would live and minister at the latter as a member of the community there for an extended period of time. When Father first came here, it was with the intent that he would stay at St. Benedict Monastery to assist with the formation program, but after he visited Holy Face, it was the assessment of the Prior and his Council that he would be a good "fit" to serve the needs of that community. This week in Oxford, Fr. Santhosh gathered his belongings in preparation to set out on his journey to New Jersey for an extended period of time to help them grow as a community and serve the people who come to the Holy Face Monastery.
Please pray for Fr. Santhosh, that the Lord will bless his presence and ministry in New Jersey and that his experience here in the United States will be an inspiration for him when he returns to India in the future.
---
For last week's news story, click here.