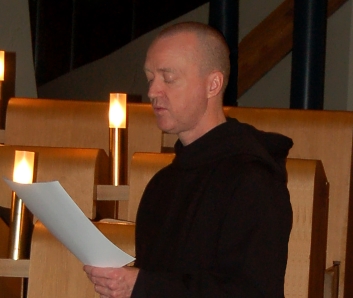 Last Friday at Vespers on vigil of the Feast of the Immaculate Conception, Br. Paul Culver, O.S.B. renewed his monastic vows as a member our Sylvestrine-Benedictine Congregation at St. Benedict Monastery for one year. Being a junior monk in our community for three years now, Brother has continued to progress in his formation under the guidance of his director, Fr. Damien Gjonaj. As a member of our community in temporary vows, Br. Paul is preparing to eventually make his solemn profession of vows in the future (monks profess vows for a year at a time for 3 to 6 years before making their final commitment).
Please pray with us for Br. Paul as he continues among us his walk with God in the monastic life.
---
Christmas Liturgies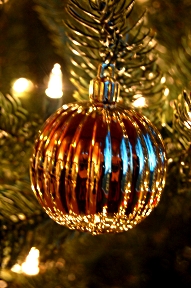 On December 24th at 8:00 p.m. we will celebrate the Christmas Vigil Mass in our monastery chapel. For all our Christmas Liturgies, everyone is invited to come and participate in the celebrations. As in years past, we will have caroling beforehand at 7:30 as we prepare to celebrate the birth of our Savior. After the Liturgy everyone is welcome to come for refreshments and fellowship at Subiaco Retreat House adjacent to the monastery. On Christmas morning, the Mass of the Nativity will be at 9:30 a.m. It is our prayer that the birth of the Christ-child will bring new hope and joy to all for the coming year!
---
For last week's news story, click here.