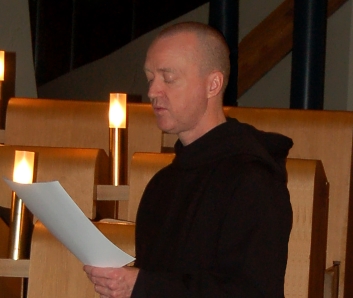 At Vespers on the Feast of the Immaculate Conception, December 8th, Br. Paul Culver, O.S.B. renewed his monastic vows as a member our Sylvestrine-Benedictine Congregation at St. Benedict Monastery for one year. Being a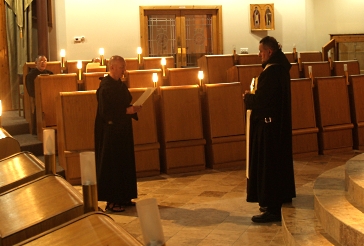 junior monk in our community for two years now, Brother has continued to progress in his formation under the guidance of his director, Fr. Damien Gjonaj. As a member of our community in temporary vows, Br. Paul is preparing to eventually make his solemn profession of vows in the future (monks profess vows for a year at a time for 3 to 6 years before making their final commitment).
Please pray with us for Br. Paul as he continues among us his walk with God in the monastic life.
---
For last week's news story, click here.