Our monastic student, Fr. John Martin, has returned from Rome having completed a two semester course for formators at the Angelicum University. But before coming back to the United States Father had to the opportunity to augment his studies with the real life experience of traveling to several of our Sylvestrine Benedictine communities in Asia. This is a part of the world where vocations have now greatly surpassed those in the West.
Having visited our monastic communities in Sri Lanka from May 28th to June 6th, our monastic student / traveler, Fr. John Martin Shimkus, bade a fond farewell to that island nation and on June 6th landed in Vijayawada, India. There he received a hearty welcome from Prior James Mylackal and the community at St. Benedict Ashram, one of the three Sylvestrine Benedictine Priories in India. Father's short two days there included a stop at Navajeevan, a dependent monastery and the first monastic foundation in that area. As always there was much laughter and fellowship, along with Fr. John Martin's first introduction to the hot peppery food of India!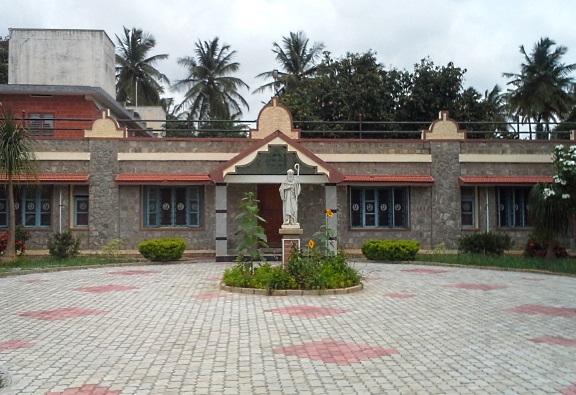 Vanishram Theologate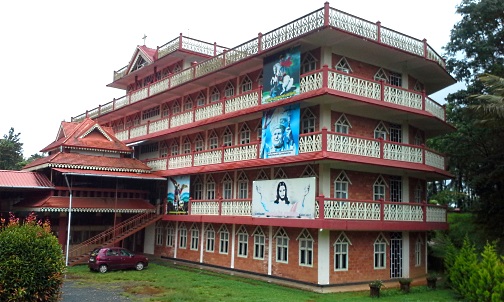 The last week of Father's adventure consisted of a tour of the various houses of St Joseph Monastery, whose over 50 members constitute the largest conventual priory of our Congregation. The Motherhouse at Makkiyad is home to about 25 monks and it is a sprawling complex of buildings including the monastery itself, a school of philosophy with over 60 seminarians, the magnificent retreat house (pictured on the left) which sleeps about 600 (in dormitories), a grade school for over 1,000 students, a youth hostel which cares for about 60 boys and good amount of land, most of which is cultivated. Father was truly touched by the hospitality offered by Prior Anselm Pallithazhath and inspired by the witness of such a large and vibrant community!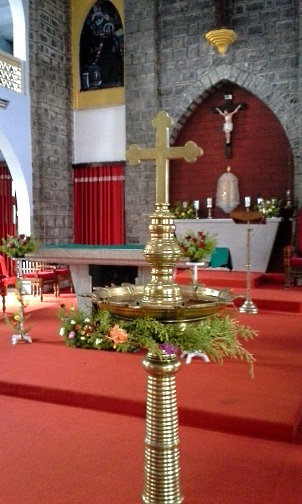 Father reported that during this part of his trip the various climates of India were very evident. Benedict Ashram (Vijayawada) had been very warm place as was Vanashram (Bangalore), the theologate of St Joseph Monastery. But the communities in Kerala state, St Joseph and Benhill Monasteries, are cooled by the pleasant (though relentless) rains of the monsoon season. This diversity of weather drew attention to the sheer size of the Indian "Subcontinent" and the reality that India and its over one billion people is in reality many nations gathered into one country!
Fr. John Martin reflected that, "What I've learned about our fellow monks in these short 19 days - their communities, culture, ministry and monastic lives – has been priceless. But one thing remains constant even across the miles: The Benedictine hospitality and brotherhood that makes it possible to step into a monastery – in Sri Lanka, India, Italy or anywhere else in the world - and feel "at home", despite the differences that make our Sylvestrine Congregation so rich and so diverse!"
---
For last week's news story, click here.