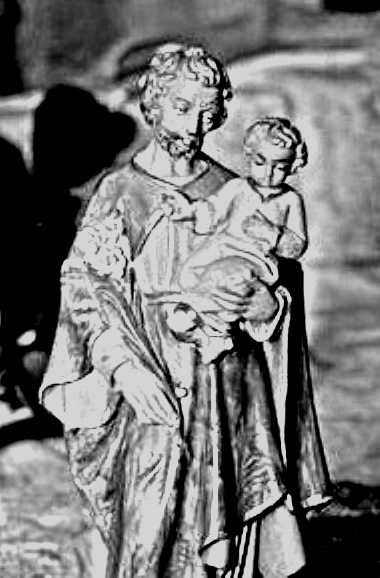 The graces of God were poured out on a local group of 68 people making a living Rosary pilgrimage on May 12th. The pilgrims visited 5 holy sites and recited one decade of the Rosary at each location. They began here at St Benedict's, where Br. Paul Culver gave a brief talk on St. Benedict, the history of the monastery and monastic life. Fr. Gregory-David Jones led the first decade of the Joyful Mysteries and then gave a blessing over the pilgrims before their departure.
The group then traveled to the Divine Mercy Shrine, Sweetest Heart of Mary Church, St. Joseph's Oratory (where they celebrated Mass and venerated the statue of St. Joseph) and ended at St. Anne's Basilica with a tour referencing the history of the church and the life of Fr. Gabriel Richard. They concluded with prayers for the plenary indulgence for the pilgrimage and shrines visited.
The day was well planned by Lisa Flynn and went without a hitch. The Year of St Joseph is a valuable time for Catholics to participate in pilgrimages, retreats and other community activities with their parish to build their faith and prayer life, strengthening the Body of Christ!