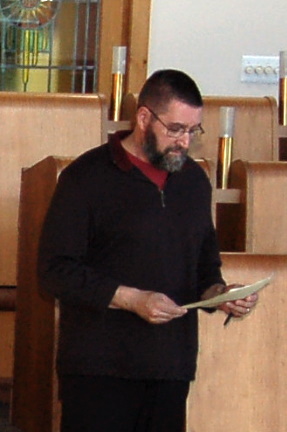 At Vespers with our Community on October 10, 2020, Marc Porter and Lena Jositas made their final oblation as Oblates of St. Benedict Monastery, marking the completion of their year-long oblate novitiate. Our Prior Fr. Damien accepted Marc and Lena's oblation in the brief but meaningful ceremony. Due to "social distancing" those attending the ceremony were limited to their immediate family and the members of the monastic community.
A Benedictine Oblate is a lay person, male or female, married or single, who promises to live the Rule of St. Benedict according to their state in life, while living in the world. If you think you would be interested in the Oblate Program or for more information please
click here
.
All at St. Benedict Monastery congratulate Marc and Lena and pray for the guidance of the Holy Spirit as they walk this new path following Christ through the teaching of St. Benedict.