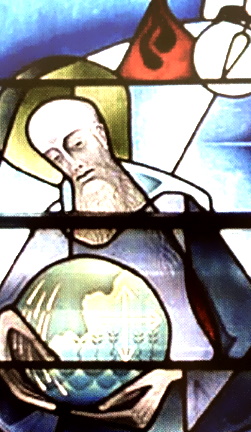 This past Saturday, September 18th, fifteen of our Oblates of St. Benedict gathered here at the monastery for the annual oblate retreat. Due to continuing concerns about the pandemic, the retreat was held on a single day - rather than overnight - as a "Day of Recollection". It was, nonetheless, a beautiful opportunity for prayer and fellowship.
The team of Patty Merlo and Paul Dowd, both experienced spiritual directors and retreat presenters, offered several talks and prayer exercises on the powerful theme "Loved into Being". Their approach, both prayerful and informative, was a great help for entering into the quiet spirit and open heart needed for the Holy Spirit to do his work.
Our group was also blessed by the celebration of Mass at the beginning of the retreat day and Vespers at the end. In between, the gloriously sunny weather was yet another gift of God. Also greatly appreciated were the excellent meals provided by our Br. Marty Singer. We give thanks to God for making this a time for truly nourishing our spirits and building communion as a Benedictine family!