The last several weeks saw nine members of our Benedictine family, six oblates and three monks (including our Prior, Fr. Damien Gjonaj), make the trip across the ocean to sunny Italy. The journey began with all of them gathering at our Motherhouse in Fabriano to attend a symposium commemorating the 750th year anniversary of the death of our founder, St. Sylvester Guzzolini. This conference, which was both informational and inspiring, examined the charism that animated the original Sylvestrine Benedictine communities and how that charism can be vital and relevant in our world today.
In addition to attending the symposium, which lasted for three days, most of the group continued on to the cities of Ravenna, Assisi and Rome where the history and spirit of the land of Italy continued to unfold. Ravenna, briefly the capital of the Roman Empire, is a place of ancient churches decorated in stunning and well preserved mosaics. Assisi, the home of Sts. Francis and Claire, imparts a peace and prayerfulness that can still be felt, not only in its numerous basilica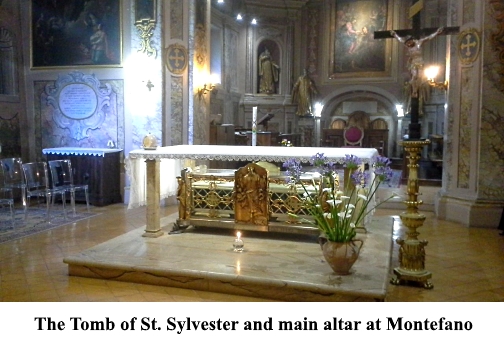 s, but along its narrow streets and in its panoramic vistas.
For most of our pilgrims, Rome was the final stop before returning home. This bustling metropolis exists alongside ruins that date back to the time of Christ and beyond. Our Benedictine travelers took the opportunity to visit and pray at the four major basilicas, enjoy a five hour tour of the Vatican and savor the wonderful food and drink that help make Italy such a joy to experience.
"We have been blessed" exclaimed our oblate director, Fr. John Martin Shimkus, "with an experience that will be remembered the rest of our lives. My hope is that the time spent in Italy and what we share with all of our monks and oblates will inspire us to be more deeply rooted in the spiritual tradition that makes us Benedictines and Sylvestrines. This is the gift that we are called to bring to the Church and the world today!"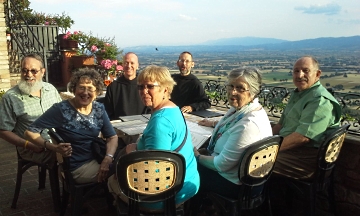 ---
For last week's news story, click here.